More than a roof, an envelope.
We want to present you the new perspective of our insulation solutions.
VerticalRoof is a proposal born of the experience in the welfare of people, the quality of finishes executed by the roofers, and the innovative design sought by the most daring architects.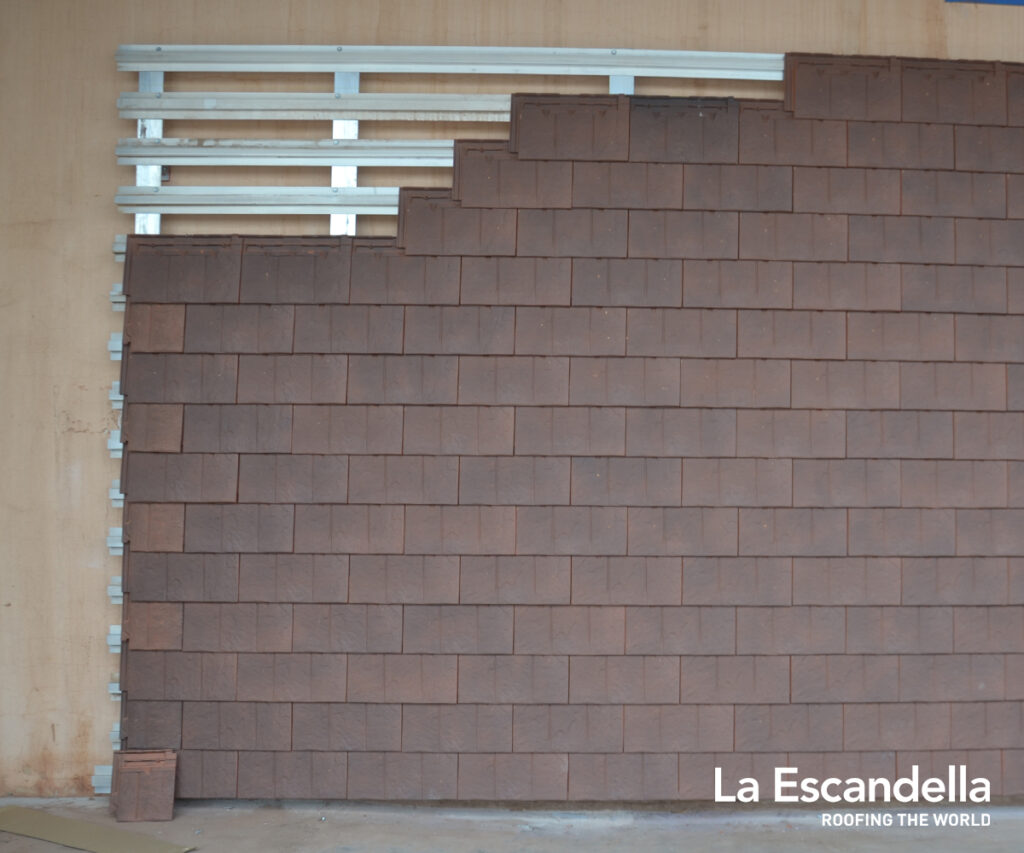 With a fluency that gives continuity to the roof, we use pieces subjected to the toughest impact and wind tests, partnering with well-known experts in insulation components, fixing and self-supporting structures to achieve a perfect, aesthetic, and original finish on the façade.
With the guarantee of the tests that external laboratories have carried out, VerticalRoof has the benefits granted by NF, Miami Dade, AENOR,…
Technically, the building envelope contributes decisively to energy efficiency. The ventilated facade means the energy saving of the building up to, approximately, 30% of the total consumption.
In summer, solar radiation affects the coating material instead of the original façade, which reduces the heat inside the house. Whereas, in winter, the house loses less heat because of the exterior coating. It also improves sound insulation, especially when we live in cities with a high level of noise pollution.
The installation system minimizes laying times and requires minimal maintenance.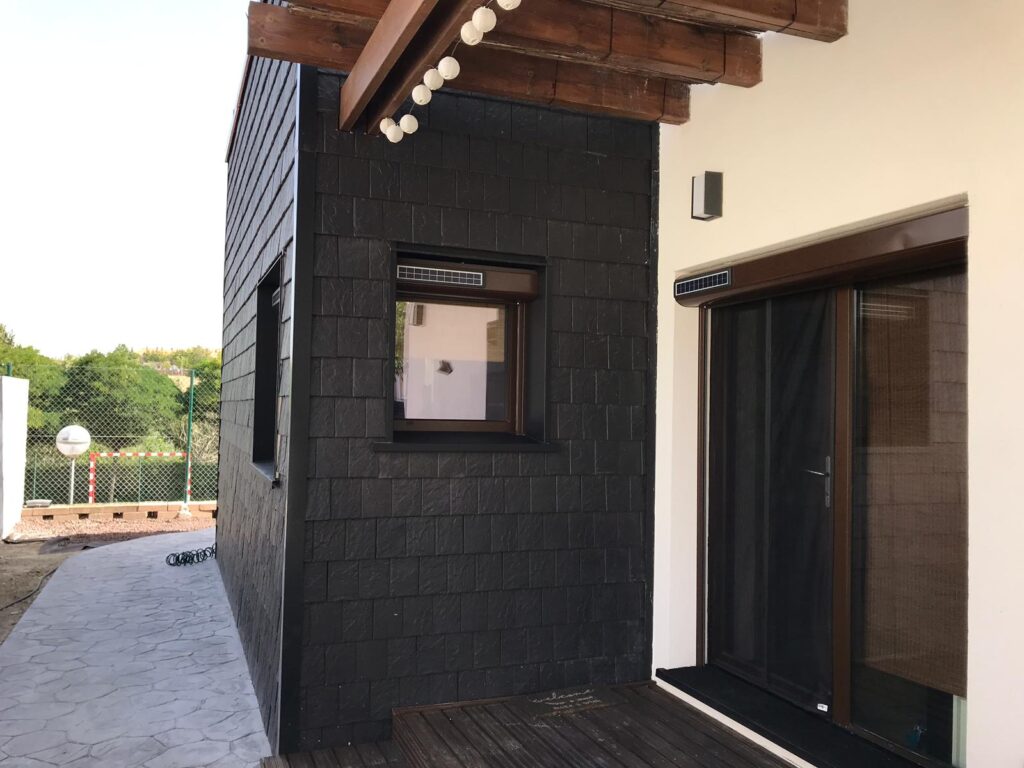 From its technical department, the VerticalRoof system is based on the use of Visum3 klinker roof tiles, as an ideal material to resist extreme weather.
---
---
---