1 tile creates the visual effect of 3.
Visum3 is an exclusive roof tile of La Escandella, patented worldwide, which thanks to its unique design, creates in one piece the visual effect of three. A revolutionary concept that, once it is installed, gets the aesthetics and elegance of a traditional flat roof.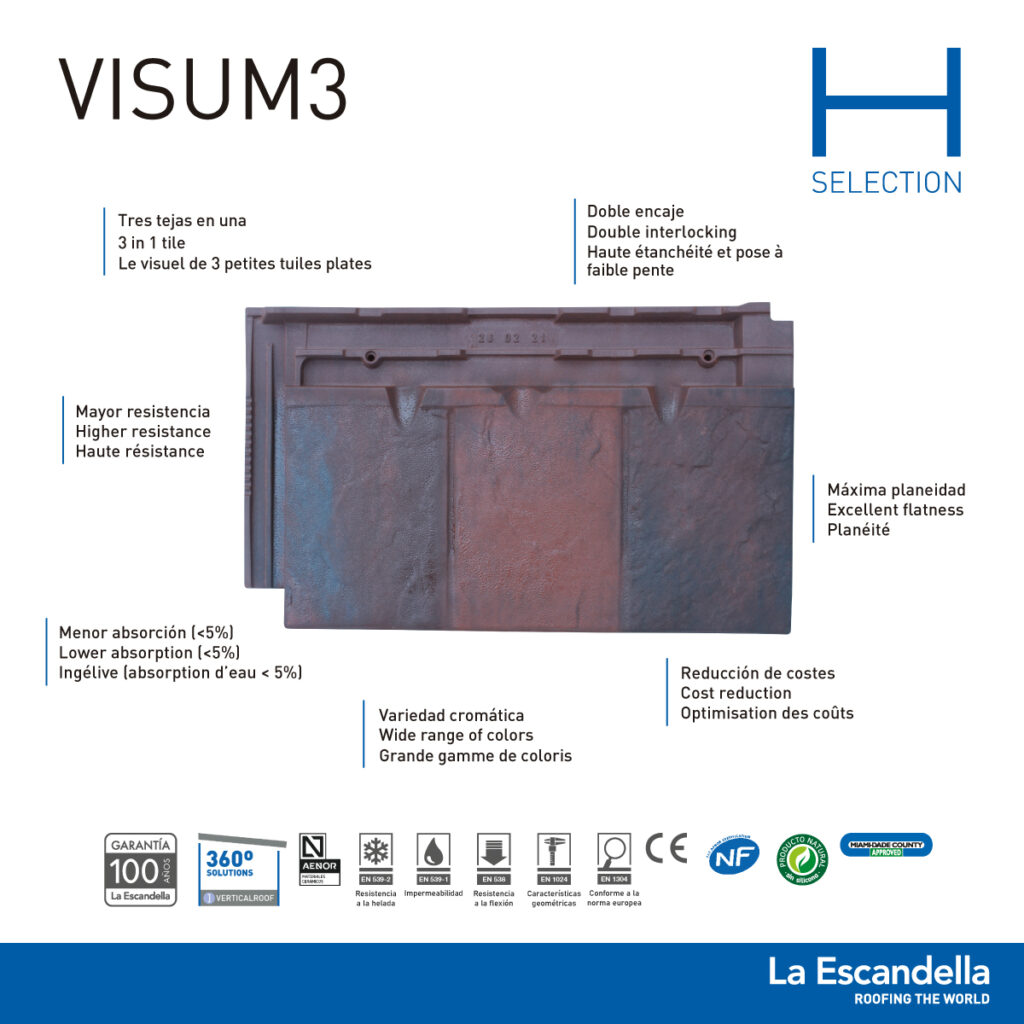 Not only is it an exclusive tile, it's a revolutionary roofing system. Easy placement with the double interlocking – horizontal and vertical.
Quick installation, getting the appearance of a small tile with the assembling speed of a large piece.
A flexible tile, visually striking and which noticeably reduces installation costs. Despite being a single piece, Visum3, offers a variety of tones for the apparent triple tile, in a way that all of them are different from each other which helps to create impressive color creations. Its rich finish gives a dramatic and elegant look to the roof.
In addition, there are more colours on request as glazed or satin. A perfect finish ensures a complete roofing system, which – supplemented by a wide range of accessories – meets the needs of any project.
La Escandella has designed an exclusive system of ventilated façade called Verticalroof. A vertical solution with all the advantages of the ceramic tile for exterior coverings.
With the fluidity that gives continuity to the roof, we use pieces subjected to the toughest impact and wind tests, partnering with well-known experts in insulation components, fixing and self-supporting structures to achieve a perfect, aesthetic and original finish on the façade.
---
---
---